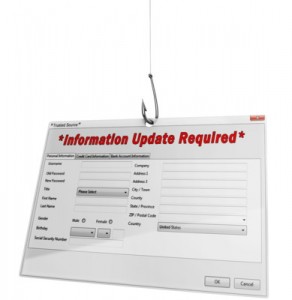 Most of the priority when it comes to our security is put on protecting our home and business from intruders. Of course this is the way it should be, but to be fully protected you need to expand your thinking regarding other security issues. One of these is the protection against fraud.
For many different parts of Canada March is the fraud prevention month. It is the time of year where security experts want to create awareness of the dangers of fraud and where the public in general and business can be the most vulnerable.
Fraud is usually prevelant through various types of scams. It seems like there is always some new threat of these that we need to safe guard against.
There are some easy to implement steps that you can take to help protect yourself against this.
Make sure you protect your social security number well. Never put it on unprotected documents, or on your cheques.
Make sure you check all of your financial statements as you receive them. These are your bank and credit card statements. Don't just look at what you owe, and what your monthly payments are. Check each of the transactions carefully to make sure you were the one making them.
If you have a unsecured mailbox then make sure you don't leave your mail sitting in it.
When getting rid of personal information, invest in an inexpensive document shredder for home and business.
With the wide use of our computers, even if we don't shop online we can become victims to scams without even realizing it. Some of the common ones are…
contests
Clicking on links that open us up to malware
Pleas for money as they portray being a relative, like the grandparent scam.
Then there are the door to door scams, which can pose even more of a threat especially for seniors. All too often our seniors are trusting in nature, and will open the door to strangers too easily. When it comes to door to door scams perhaps the danger of personal injury is not the major concern, but their being ripped off is.
Some of the recent door to door scams have been individuals showing up at people's doors pretending to be city workers.
Then there are those that coming to the doors selling fake products or services that don't exist.
The best form of protection is to have a plan that covers all of your potential risks. This starts with your physical home and business security. Then it should include issues like we are discussing here concerning fraud. This is considering both online and in person type scams. Security has to be extended to personal injury security that can occur from hazards like fire and medical incidents.
Getting your security protection in good shape and making sure you are covering all the requirements is not an easy task. It should begin by having a good security provider like the experts at Pre-lock to get you started on your home and business security. Then following through with what other measures you can implement to keep you, your family and your property safe.