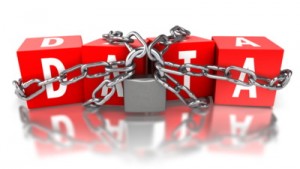 We do live in a world of technology and love the conveniences that come with it. A prime example of that is the use of our smart phones, and the home automation that has now become the in thing. Even those that tend to shy away from anything technical can't help but show interest in what can be done about the home with the use of electronics. How does this all fit in with your home security?
Hopefully you have put your home and business security requirements in the hands of a experienced and trusted security company like Pre-lock. If so then you concerns about how tech savvy you have to be are greatly reduced. These experienced professionals stay on top of what can make security systems vulnerable and ensure that you are protected as much as possible.
You also have a responsibility for your protection and this includes knowing about the security systems you are relying on. It also includes any electronic devices that use in your home for convenience that operate off a internet system like Wi-Fi.
Many of the components we have in our home are capable of capturing data, and we don't even know how or what is done with it. For example, there are new televisions that have cameras built into them internally.  If hackers find a way to break into the network then can potentially see what is going on in your home that is in the camera's view.
One of the reasons why it is so highly important to buy quality electronics that have a good reputation is because of the built in security features. You can usually buy all kinds of these items on line, and they can come to you from all parts of the world. The price might be great but risk are they posing for you.
Any device that is capable of capturing data has to be have some high quality protection built into it. Your device may have come with a factory inserted password and you need to have the instructions on how to change this. When you do make sure it is not an easy one like your birth date, middle name or telephone number.
Whether you have an existing security system in place or are thinking of one, again use a trusted security equipment professional to tend to your needs. Ask the questions as to what protection is in place to help prevent hackers from undoing all your security efforts.