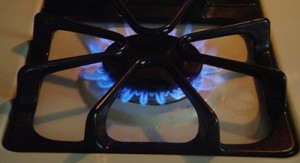 Most of us put a lot of time and even money into making sure our homes are secure. Our biggest concerns are break ins, and perils such as fire. We utilize as many home security measures as we can to protect against these potential threats to our personal safety and our home and property. We need to go a step further and make sure that the devices that we are using within our dwellings are not putting us at risk. By doing this you are extending your security measures.
We all have at least a few small appliances. For the most part we take these for granted and assume that they are safe. One of the most common items that we use is our microwaves. It is important once in a while to inspect these to ensure there are no broken seals on them. Make sure the door is closing securely. In general it is advised to stand at least one foot away from the appliance when it is in use.
Indoor grills and the ovens on our stoves is another well used commodity in the the kitchen. It is important to never sit anything on top of the stove at any time that could ignite. When grilling these are often compact appliances that are set on the counter top to use. Make sure they are pushed well back so young ones cannot reach them, or so they cannot inadvertently get knocked off. It is indicated that over a quarter of house fires start n the kitchen.
With the warm weather here it is easy to get distracted and leave things on the stove unattended while we pop outside for a moment. That's all the time it takes for a fire to start. It is a good extra security step to keep a fire extinguisher in the kitchen. Water can be used to put out fires but not grease fires.
Use extra caution when cooking with oil. Be sure to wipe up any that may have spilt on the cook top or burners before you turn them on. If grease spills onto the edge of a pan wipe it off with a wet cloth. If  a grease fire breaks out but is contained in a pan, quickly cover it with a lid and turn off the heat. Never ever use water to put out a grease fire. This can cause it to spatter and spread. Keep a box of baking soda near by to put out small grease fires. If you are not able to contain the fire immediately then call for help.
These few tips will help to keep you a little safer and help to enhance your home security and protection.