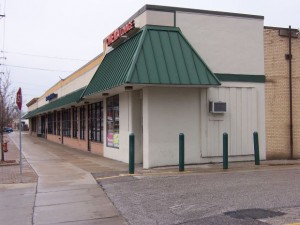 When it comes to the security of your Toronto business you have a lot to think about in what steps you need to take to keep it safe from both burglary and peril. The first step is finding yourself a reliable Toronto Security company that is experienced and has a good reputation for providing impeccable service and top notch products. They should have a valid location, so you know that they take their business of protecting your business seriously.
There are many different areas that you are going to have to considered when it comes o choosing the best Toronto business security alarms. Naturally you will want a system in place to set off an alert if an attempted break in is taking place. Systems such as the DSC Commercial Alarm or the Honeywell Commercial Alarm may be the right choice for you. You also need to think about having tough security in place in the vulnerable areas that are going to give the would be intruder a hard time. It begins with the the most likely spot a break in artist would try first, which is your doors and windows. By choosing a good locking system, and the appropriate window security for these areas you are off to a good start.
The faster you are alerted that an unwanted individual is on your property the better. It gives the response team more time to attend. This is where you need to focus on your exterior security. There are a lot of great security choices to handle this need and it may be worth looking at security cameras to help with monitoring.
So far we have talked about the great security steps you can take for your Toronto business in the off hours. What kind of security do you need through the hours of operation of your business?
If you run the type of business where you stand the chance of being robbed then you may want to choose a quality hold up alarm. While thinking about this now is the chance to ask your Toronto security provider about their monitoring center. There is no point in having an excellent security system in place if there are reliable resources to respond. With a hold up alarm you need to know that the monitoring center where the panic button will send a silent alert to is ready to take immediate action on your behalf.
Pre-lock security is ready to help you take control of the security of your business by offering you the best security services, products and at the best prices. Speak to a Toronto business security expert at Pre-lock today.