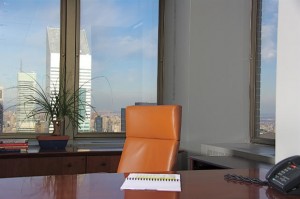 If you are in the services industry. and your business in located in Toronto or surrounding area then just like anywhere else. you need to ensure that your security measures are offering your business the full protection that it needs and deserves.
The type of service business you have and the size will be the biggest indicators of what you are going to require to keep you business safe. Something that should be always kept in mind however. it doesn't matter how small you feel your Toronto business is, you still have the right to protect it from intruders as well as perils such as fire.
Usually the first concern when running a business in respect to security is warding off unwanted intruders that normally will try and gain entry after business hours. The first thing that you want to focus on is the likely areas a "would be thief" will be able to gain entry the quickest and fastest way. You then need to seek out a quality Toronto security company like Pre-lock that specializes in all types of security needs for both business and residence.
If you are new to the services industry keep in mind that your business will grow. This means you need to plan for the future in respect to your security as well. You want to start out with a good security system, but also one that you can add onto as your company requires it.
You will find that you have several decisions to make, and one of these will be the type of monitoring you want to rely on. You will find that there are different options available to you, and the security experts at pre-lock will discuss these with you and will also advise you as to which is the best for your particular business.
In many cases businesses are most concerned about their property such as money being stolen which is more mainstream for service type businesses. Another concern for this industry as well though, is valuable material such as records and files. While for the break in artist he views a computer as a good resale item, to you it probably contains the backbone data of your business.
Having backup data from your computer is vital. You can either store this on a CD or in hard files. Either way it is important they be protected properly and you will want to consider your options for safes to tend to this matter. Be sure to read up on the various types of safes however, because you also need fire protection. The safes are different when it comes to both of these types of security needs.
At the very least you are going to want to ensure that you have quality security on your windows and doors. Talk to the business security experts at Pre-lock and they will surely help you get and keep your services business safe and secure.