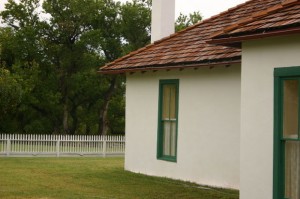 Living in Toronto and the surrounding area certainly does have its perks, but when the temperature and humidity is high then it can mean a certain level of discomfort and creates the need to look for some relief. While many people do enjoy the luxury of air conditioning, there are still lots that don't have this as a resource and many that don't like it. They prefer to have their windows open so they can enjoy a breeze. The problem is though, does the average person feel safe and secure with all their windows wide open?
Actually this worry about security doesn't have to be of any concern at all. The Toronto security experts at Pre-lock can easily install security screen alarms on your vulnerable windows that will afford you all the protection and security that you need. This means that you need not worry about having your windows or even your main doors wide open to allow the fresh air in and keep intruders out.
The screen security alarm is not noticeable, but the moment a would be intruder attempts to gain entry perhaps by cutting through the screen the alarm will sound and the Police will soon be on their way. Chances are those with this type of surprise waiting the would be intruder is is not going to stick around for long.
The screen security design is really very innovative and unique. Throughout the specially designed mesh of the screen there are detection wires woven into it. They are barely visible so they don't create any type of attention. There is a magnetic switch that is strategically placed within the screen.
The experts at Pre-lock will ensure that the appropriate frames are chosen for this new security measure. These can be either wood or metal and color selection will not be a problem.
These affordable and very impressive security screens are the ideal solution for many different home owner situations. For houses that are in rural areas they are just as ideal as for downtown homes. For seniors who are living on their own and want to be able to open their doors and windows and enjoy the fresh air and get some natural relief from the Toronto hot summer weather, they are perfect.
Now is the time to call Pre-Lock at 416-773-5625, and set up your appointment to get your new security screens installed.