FAQ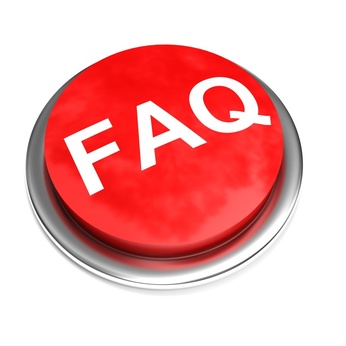 1. Why Should I Choose Pre-Lock Security?

ANSWER.... Pre-Lock Security has been providing security services since 1978. We are a Local Canadian company. We have installed thousands security systems in the GTA area and maintain important affiliations with DSC, Honeywell and CANASA, the Canadian Alarm & Security Association. We are only in the security business and we just won the 2012 Best Locksmith service provider on Homestars.com

2. Is it easy to switch to Pre-Lock Security?

ANSWER... Yes. In most cases any alarm system can be reprogrammed by our trained technicians to communicate with our monitoring station. We would test and verify all your peripheral products currently installed and insure all are 100% functional in accordance to the manufactures specifications.

Our Standard $125.00 one time set-up fee includes:

Full diagnostic test of your complete alarm system by Pre-Lock

* Free Standby Battery Replaced
* Copy of the users manual for your alarm system
* Insurance certificate to assist you in receiving a 15% to 20% discount on your premiums
* Identification cards for all individuals on your emergency contact list
* Full demonstration of arming/disarming and troubleshooting your alarm system
* Removal of old Security Decals and installation of new Pre-Lock Security decals
* Pre-Lock Warning Lawn sign
* Minor adjustments & repairs as required are included in most Take-overs

3. How do I know if I am currently under a monitoring contract?
ANSWER...For liability purposes you are always under contract until the contract is terminated by you. What you need to know is how much notice is required to cancel your existing monitoring agreement. Generally, if you have been with the company for longer than your initial contract term, a minimum of 30-90 days written notice is required to cancel service. For your specific notification period please contact your existing monitoring provider.

4. How do I know if I own my security system?

ANSWER...The original contract you signed when the alarm was installed will tell you if it is a rental, lease or sale agreement.

5. Can I still usePre-Lock® if I don't already have a security system?

ANSWER...Yes, we have trained technicians available to install Honeywell and DSC Alarm systems to suit your needs. Just call our customer service representatives for assistance and you can choose one of our packages based suited for your home and family.

6. Is there a contract with Pre-Lock®?

ANSWER... Yes, the initial commitment can be for a 3 or 5 year Term. After that your contract automatically will renew for a subsequent 2 year term unless canceled 90 days prior to renewal.

7. Is the Pre-Lock® monthly monitoring rate guaranteed?

ANSWER...Yes, the monthly monitoring rate is guaranteed for a minimum of 5 years with no increases.

8. How do I pay Pre-Lock Security?

ANSWER...Most major credit cards are welcome, we accept void cheques, and invoices can be paid on line just like you pay your hydro.

9. Do I need a traditional telephone line in my home?

ANSWER... Yes, if you want digital alarm monitoring services as basic digital monitoring requires traditional phone service by providers such as Bell or Rogers that use Pots Lines. VOIP providers may not be compatible. Our customer service representative can provide a specific answer and offer options.

10. What happens if my phone line is cut?

ANSWER...The alarm system becomes a local system. The system will function normally with the siren; however, it cannot communicate with the monitoring station. This is the case with all security systems, unless there is an alternative communication method in place such as cellular, radio or internet. Call our customer service department for alternative communication technology and pricing. We have it and always recommend it!!

11. Thinking of Switching to VoIP?

ANSWER...As anyone in the industry knows, VOIP is a hot topic. VoIP services can sometimes be spotty and may not work if there is a power outage making it not ideal for alarm transmission. Signal transmission can be sporadic and non functional. The alarm may transmit a signal one time but not another. If you are interested in switching to internet phone service, It is your responsibility to notify your alarm company, so they can advise you on a alternative reliable alarm transmission method that should be used to insure the integrity of your security system and provide you the level of protection that is required for effective security.
12. Who responds to an alarm?

ANSWER...The monitoring station will call the premises for verification. If the monitoring station cannot reach an authorized user, dispatch becomes an option. Homeowners can choose which type of response is appropriate for the situation. For a burglary signal it is usually Police or Guard response. For a fire signal, the Fire department will be dispatched. Other types of monitoring are available including low temperature and flood alarm sensors.

13. What is the Pre-Lock® e-alert Service?

ANSWER...Our monitoring station software can send a signal to your smart phone showing you when your child, cleaning lady, has disarmed your home alarm. Great comfort feature that lets you know when people enter and leave your home.

14. What happens if I move?

ANSWER...In most cases you can have your contract assumed by the new owner and/or transfer your contract to your new premise.

15. Can I use an alarm system if I have pets?

ANSWER...Yes! Pets need protection from intruders and fire as well. Systems can be configured to work around pets by bypassing zones such as motion detectors or upgrading to pet-friendly motions. Our customer service reps will be glad to advise you.

16. Do I have warranty with a Pre-Lock® Home Alarm?

ANSWER... Yes! Pre-Lock Home Alarm provides a lifetime limited Warranty on new installations.

17. Do I save on my home insurance for having a monitored alarm?

ANSWER...Yes! all homes monitored by Pre-Lock® will receive a homeowner's insurance certificate that you can present to your insurance company that could provide you up to 20% savings on your home insurance.

18. What else can I add to my Pre-Lock® Security System?

ANSWER...
Fire and /or smoke detection
Heat Detector
Sump pump failure
High or Low Temperature Alarms
Flood Detection
Freezer Failure
Medical Emergencies
Carbon Monoxide
Panic Alarms
Opening / Closing Supervision
Smart Home Alarm Monitoring using your Smartphone
e-alert reporting to your smartphone