WatchLock

WatchLock.......Be the first to Know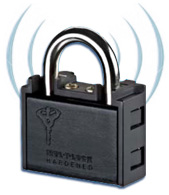 Watchlock is your 24 hour security guard that reports every lock and unlock sequence, ensuring your peace of mind by knowing that your valuables are closely supervised anytime, anywhere. The device is fully autonomous, does not rely on external power supply and operates in all weather conditions. It is a simple, reliable and cost effective security solution, so you remain in total control of your assets around the clock.

Watchlock combined with a high quality high security mechanical lock from Mul-T-Lock products featuring advance key duplication control and the cooperative efforts of Starcom Systems, two industry leaders, whose experience, professionalism, and innovation ensure a high-quality, uncompromising product that can now provide the security solution for your real needs. With this in mind, WatchLock was developed to guard and report the information to your key personal. This ultimate Gatekeeper, strong, elegant and a very Hi-Tech solution never available before..

With WatchLock activated, you can receive a real-time alert's if the lock is opened at an unusual time. You will know if someone has smashed it with a hammer. You can react immediately upon receiving an alert giving you the heads up to get security on the go and recover your assets..
The WatchLock operates without the need of an infrastructure or wiring, it is effective even in remote and hard to reach areas. Ongoing reports from the lock save the need for its physical inspection because if its locked , it is locked and your merchandise is secure..
WatchLock helps prevent theft by both staff and intruders and, if necessary, assists in locating the lock itself if it has been stolen or misplaced.

WatchLock features a complete data base of each lock in your system, you will know the starting location of the lock the time it was secured to your container and the cargo you are protecting. You can define the parameters to report irregular events, including entering new a new area and the times of all locks and unlocks scheduled or not. You will receive all the information live as it happens via your email or SMS and works with any Smartphone you can think of including Blackberry Z10 , & IPhone.
Imagine being able to know not only when your truck gets to your destination but know exactly when the door is opened and when the door is closed. This information is very important and will help when things go missing and you just don't know when?
With WatchLock, you are the first to know not last to know..
The old saying it's what you don't know wont hurt you. In security it is quite the opposite, not knowing can cost you a lot of money, no knowledge can cause great pain and financial loss.
Pre-Lock Security Is An Authorized Mul-T-Lock Professional
Call us at 416 736-8383
sales@pre-lock.com
Toll Free
1-877-773-5625
Local Number
416-773-5625
Pre-Lock Security
Services Inc.
800 Petrolia
Road Unit 4
Toronto, Ontario
M3J 3K4
Canada
E-mail:
sales@pre-lock.com
We Accept: