Locksmith Products » Fire and Burglar Safes » Amsec Safes



In these uncertain financial times, it's important that your assets be well protected. AMSEC safes are an affordable solution when burglary and fire are an essential part of your buying decision!


Safes & Vaults are in stock in our Toronto Lockmith Showroom

We are ready to protect your home or business !!!

Safes are used to protect the most valuable things in your life against thefts or any possible damages from Fire, Flood and Burglary.

Safes are not all created equal. Make sure you understand what you can keep in a safe and how long it would take an intruder to defeat it. FYI ...Fire Safes are not designed to protect you from an intruder. Fire Safes are made to protect documents from fires. Sounds logical but many people are keeping diamonds in a fire safe. Such mistakes are very costly and can allow an intruder to hit the jackpot.

Pre-Lock Security Services offers a full Service Safe & Vault division that provides our customers with professional security
solutions .

Whether you need a personal safe for your important documents or a TL-30 Rated safe for your valuables you can count on Pre-Lock Security to recommend the right product for your needs.
We sell, service install, and deliver......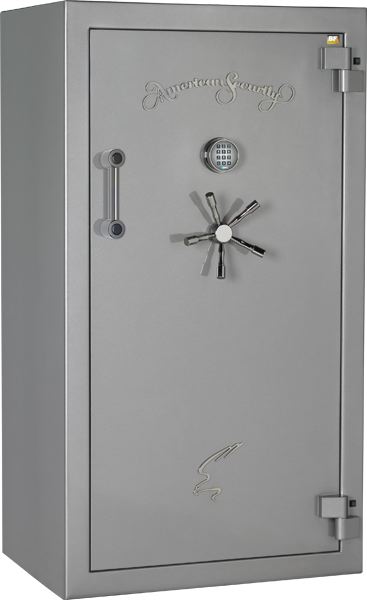 It's a Once in a Lifetime Decision...Make Sure It's the right one!!
The BF Series safes carry BOTH the U.L. class 350 degree 1 hour rating - keeping valuables safe from temperatures up to 1700 degrees- AND the RSC residential security container burglary rating.

Each safe is accented in a durable granite textured finish, chrome plated dial and elegant push velour interior.

LIFE TIME REPLACEMENT WARRANTY

Now available with electronic ESL10 digital key pad!!

Amsec BF1512.PDF

ESL10

ESL 10 Operation Instructions PDF

ESL 20 Operation Instructions PDF
Call us 24 / 7 for safes specialist assistance - 1 (877) 773-5625.