Carbon Monoxide Detector

ONTARIO'S CARBON MONOXIDE DETECTOR LAW NOW IN EFFECT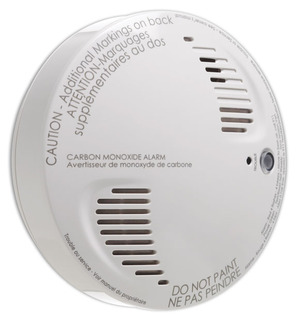 Toronto passes law making carbon monoxide warning devices mandatory in Ontario Homes effective October 15, 2014. As the autumn weather settles in and temperatures begin to get cooler we should look to things like our furnaces or gas fireplaces to warm up our homes. With that in mind Carbon Monoxide (CO) exposure can be a lurking hazard and can have life threatening consequences that if not detected will kill you. Carbon monoxide is a silent killer that kills Canadians every year and 11 on average in Ontario
Understanding Carbon Monoxide
Be aware that Carbon monoxide (CO) is an invisible, odorless and deadly gas produced by normal household appliances such as your furnace, fireplace, gas stove, dryer, cars parked in the garage, propane heaters,kerosene lantern in fact any fuel-burning equipment can generate carbon monoxide. Although the popularity of carbon monoxide alarms have been increasing over the years, its clearly a huge problem and you can't assume everyone is aware and understands the hazards of carbon monoxide poisoning in the home.
Seidman says have your home's fuel-burning appliances inspected annually by a certified technician who works with TSSA and are a registered heating contractor. Install certified CO detectors immediately on all levels of your home to insure early detection is achieved in the event of a CO leak in your home.
Knowing the symptoms of CO poisoning is also very important as symptoms include flu like symptoms including nausea, headache, burning eyes confusion and drowsiness. If such symptoms appear act immediately and get everyone including your pets out of the house and call 911 / or your local fire department from outside of your home.
Location Location Location
Install co alarms on every level of your home
Near sleeping areas
Aways follow manufacture's instructions
Think about adding at least 1 monitored CO detector to your security system
Don't install Detectors near
Windows or Vents
Bathrooms
Heating or fuel-burning appliances
Next to Smoke Alarms (Unless combination devices)
CO alarms wear our over time. Nothing lasts forever just because you may already have the devices and your think you are safe THINK AGAIN. Co detectors should be replaced usually every 5 to 10 years depending on the manufacturer's instructions including hardwired electrical detectors that may have come with your home. Do the math how old is your house? Have you replaced all the detectors? Contact your electrician to insure all the electrical devices are replaced if you can't do it your self.
So what happens if you don't have a Carbon Monoxide detector? Bill 77 updates the Ontario Fire Code to mandate the use of carbon monoxide detectors in condos, university residences, apartments or any home attached to a garage. While education is the hardest thing to phase in failure to install a carbon monoxide detector will carry a $235.00 fine which is nothing compared to what will happen if you are exposed to CO in your home.
Local detectors can be purchased between $30.00 - $70.00 and can be plugged in, hardwired or function on battery.
Pre-Lock recommends adding at least 1 monitored CO detector in your schedule of alarm monitored devices to insure first responders can help you when you can't. Monitored Carbon Monoxide devices will insure your pets will also receive help in case CO Gas is detected while you are away. Lets's face it having local detectors will provide you instant notification if you are there to hear the loud 95 Decibel warning, but offer little to no protection when small children or pets have no ability to leave the premise and seek fresh air.
Contact us today to arrange a review of your current life safety devices or speak with your alarm provider.
Call (416) 736-8383