Free Estimates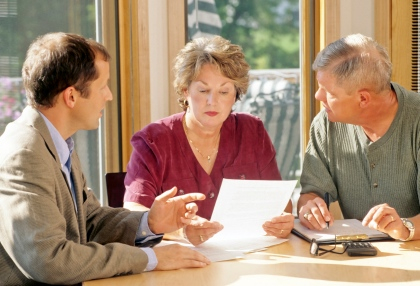 Protecting your home, family, and property sounds like it is a very simple thing to do. As the safety of your family is paramount finding the right company to review your security concerns and implement a security solution is no easy task. Pre-Lock Security is a professional security service provider that offers many security solutions with protective options that truly need to be considered to provide you layers of protection and not just a home alarm.

Pre-lock Security is a Canadian single source security integrator. We offer complete electronic security solutions from home alarms to full blown camera systems. In addition to electronic solutions, we offer complete locksmith services which bundle physical security products like Medeco High Security Locks, Window Film, Window Bars, and specialty products designed to provide your home and family with "Real Security Under Lock & Key" which incidentally is our slogan.
Today's home security alarm systems are reliable, safe, easy to use, and professionally installed in completely finished homes.

Our residential security systems not only alert you to intruders, they offer you the peace of mind knowing we have done everything we can to ensure the safely of your home, property, and family while warding off trespassers, vandals, and burglars. A simple residential security system can be installed within days of your initial consultation with our sales team, significantly increasing your home safety and minimizing your risk of loss of life and property when you're traveling and when you're at home.
In addition to protecting home and loved ones, your automobiles, irreplaceable heirlooms, landscaping, garage, swimming pool, and other property enhancements can be protected with low-cost security solutions.
Don't be lulled into a false sense of safety by getting a free alarm over the phone thinking now your family is safe because the system can talk to the burglar. Home insurance doesn't protect you from loss, and it can't replace the time, heartache, and sense of well-being that are completely taken away from you when a burglar enters your home or your property is vandalized.

Security systems do more than safeguard your doors, windows, and other points of entry when you're home and when you're away. They actually PROTECT property and loved ones from robbery, assault, destruction, and danger. Alarms alert you to a home invasion, trespassers, breaking and entry, and even fire, smoke, or harmful gasses such as carbon monoxide. Alarms warn you to leave the house at the first sign of forced entry or fire. MONITOR the premises when you are sleeping or away from home. DETER intruders, burglars, and trespassers. SUMMON police, security guards ,fire department, and emergency medical help. SOUND THE ALARM for your family, neighbors, and local police when danger threatens. DETER AUTO THEFT, and ENSURE you have a sound night's sleep knowing your home, garage, basement, and yard are safely guarded and protected.

Don't entrust your home safety to anything but the most up-to-date security systems installed and security solutions by Pre-Lock Security safety experts. Let our home safety expert tell you how to best protect your family and your home. It's fast, simple, easy, and free no obligation.
Call 1877 PRE-LOCK (773-5625), visit our Alarm & Locksmith Showroom today

Toll Free
1-877-773-5625
Local Number
416-773-5625
Pre-Lock Security
Services Inc.
800 Petrolia
Road Unit 4
Toronto, Ontario
M3J 3K4
Canada
E-mail:
sales@pre-lock.com
We Accept: