Alarm Services » Commercial Alarms » CCTV Security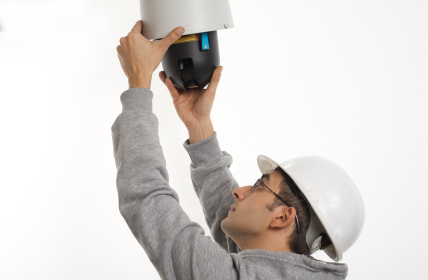 Video surveillance is no longer something your business can afford to leave to chance. Ensure you have a proper CCTV system in place to provide a watchful eye over your business, staff, and inventory when you are simply not able to be there. With more than 30 years in the property protection business, Pre-Lock Security has been keeping commercial clients safe and secure around the clock. We have a flawless record with the Better Business Bureau, been members of CANASA since 1978, and install the best brand name security products around that together will provide you with "Real Security Under Lock & Key".
Pre-Lock Security Services is your Toronto CCTV single source security provider for closed circuit security, DVR's, surveillance ,cameras and off site video review of your commercial property 24 hours a day. Once installed your cameras will record the happenings of the day both during and after business hours and provide you with a certified video record that will let you know exactly what is going on and will be able to refer to the video images captured to determine who did what and when. Based in Toronto, we provide professional security services to anywhere in Ontario.
Benefits Of Commercial Video Surveillance
Deter people from stealing or committing an offense in the first place
Keeps employees honest 98% of theft is attributed to inside company employees
Reduce theft by more than 70% just by having cameras around
Staff will feel safer working in a premise knowing there is a record of what is going on
Increase productivity knowing someone one can be watching what is going on even when the boss is not there
Decrease insurance rates for claims on damages to your property
Know who did what and when
Need more information on selecting the best real time video security system with live view DVR recordings. Looking for IP cameras for your office, factory, or parking area? Need the job done right the first time.?
From DVRs to NVRs ... integrated security and networked security are only a phone call away.
With the latest state of the art video high end IP and megapixel security solutions, we provide on site & remote video review via internet, Ethernet or wireless. advanced security CCTV equipment and technologies from the world's leading security manufacturers

Contact our sales team for a professional review of your CCTV needs today.
Call 1-877 PRE-LOCK (773-5625) or visit our retail showroom at 800 Petrolia Road Unit 1 so we can customize a competitive CCTV system for your business