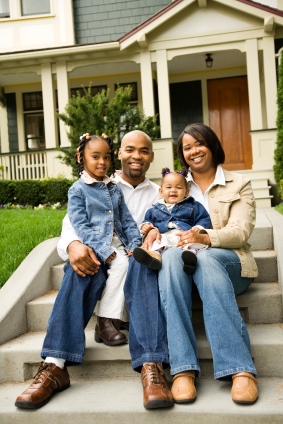 Why Buy Baldwin locks?


Imitation may be flattering, but it can never replace an original for quality and innovation. In 1946, Baldwin's founder and Chairman Emeritus arrived in the US as a survivor and refugee and went on not just to achieve the American Dream but to reinvent an industry. Baldwin innovations made solid forged brass the standard of excellence married style and security in pioneering mortise locks for virtually every important architectural style created new finish options to deliver dozens, even hundreds of looks together with a consistent standard of fine brass engineered a multi-patented breakthrough Lifetime Finish™ that can promise "Beautiful for 100 Years."

Because hardware should be a choice, not a on going hassle.
No quick-fix, one-day wonders at Baldwin. We design for today's styles but give you the option of living proudly with that style for as long as you choose. When the time comes for a change, it should be out of need, not necessity. Baldwin's assurance of quality promises that your chosen style will remain free of mechanical or finish problems until you are ready to try a new look. We believe in delivering not only good looks but enduring quality.

Because you know the real meaning of curb appeal.
Real Estate experts know the value of "curb appeal" in selling a home, but you know that your entry set makes an impression on everyone who enters your home. The right entry set is a unique combination of look and feel, of design and craftsmanship. With every touch, Baldwin hardware sends a message of quality and style throughout the life of your entrance door. For an investment in your home that pays dividends for many years to come, Baldwin offers a full suite of entry security products and harmonizing locks and numbers, kick plates and bell buttons, knockers and lighting. Choose Baldwin because your front door speaks volumes, and you want your visitors to love what it says.

Because you value an expert opinion on the quality and durability of your hardware.
We are certainly not the only ones touting Baldwin's technical excellence and superior quality. You'll find lots of assurances from authorities in the fields of security and product quality that agree with us about Baldwin products. The trademark symbol reminds you that our unique Lifetime Finish™ has multiple patents to back up Baldwin's promise that your hardware will withstand the rigors of time and weather to remain free of tarnish, pitting and discoloration. We can confidently promise you it will be beautiful for as long as you own your home and we stand behind our claim with a lifetime warranty to provide a free replacement in the unlikely event your Lifetime Finish™ should fail. Baldwin mechanisms also carry with them a lifetime mechanical warranty. Baldwin 8000 and 8200 series deadbolts have been tested to ANSI Grade 1 Standards, and offer the maximum level of security for lock set deadbolts. The UL listing on our mortise locks means they have endured the most rigorous 3-hour fire testing by the Underwriters Laboratory. That allows Baldwin UL locks to be used on multiple unit dwellings and in countries like Canada that require UL listing for their residential locks.

First impressions count, that's why with a lifetime finish design from Baldwin you will always have the right lock on your door. All bright brass images entrance handle sets come with The Lifetime Finish from Baldwin. An innovative patents pending process that protects against exposure to the elements and guarantees no tarnishing, flaking, pitting, or discoloration for the life of the product. With the Lifetime Finish from Baldwin, you can count on keeping that original shine forever and ever.
Available in many popular styles and finishes
Easy installation on pre-bored wood or metal doors of any type
Fully adjustable latch and deadbolts for 2 - 3/8" & 2 - 3/4" backsets
Single and double cylinder functions
Inactive dummy sets for double doors
Exit feature unlocks latch bolt and deadbolt simultaneously for quick egress in a emergency
Grade 1 Deadbolt- meets highest rating requirement for durability, We recommmend on teaming the gripset up with Medeco & Mul-T-Lock High Security Locks for added security
Call us today so you can see the full Baldwin line at our showroom
1 877-773-5625