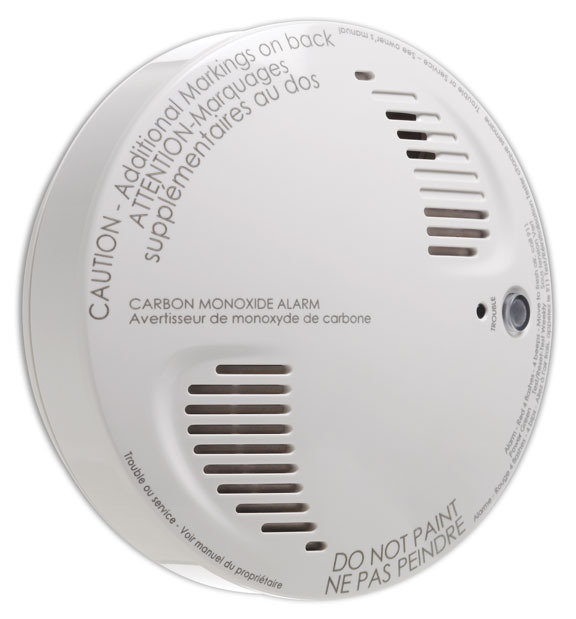 Safeguarding Your Greatest Investment...... Your Family & Home
A centrally monitored burglar alarm system address only one part of your overall security. Protection from unwanted entry and intruders
seems to be the reason most people call us in the first place. Now with the Life Safety Detector installed you will have complete
home security and true "Peace of mind". Today Carbmon Monoxide detectors are the Law, that's right as of 2014 every home in Ontario needs to include
co detectors as part of there overall security measures. Sure you can go out and get 'stand alone devices' but why would you when you can have 24 round
the clock protection by letting Pre-Lock install our new DSC Wireless Carbon Monoxide detector in your home.
No Compromises with Wireless Installation

With wired traditional systems, our installers often had to compromise detector placement, especially in older residential home. However, the wireless Life Safety Detectors that
are now available can be installed exaclty where it needs to be installed. There won't be any compromise to your homes structure or limiatations. Faster, easier installation means
less on site installation time allowing you to get on with the life of your normal day and not waiting around for the instalaltion to be finished.
The DSC Wireless Carbon Monoxide Detector protects against potential carbon monoxide poisoning.
Uses electrochemical sensing technology to detect even trace amounts of carbon monoxide in your home
Built-in alarm provdies instantaneious warning upon detection
Long-Life Lithium batteries insure you have stable long protection with monitored low battery status at all times

Safeguard you home with a DSC Carbon Monoxide Detector Today!!

Call us now to discus how easy it is to add to your security system (416) 773-5625