DORMA ED700 SMOOTH, QUITE OPERATION AND ELEGANT SLIMLINE DESIGN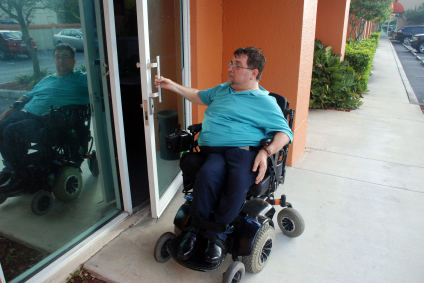 ED700

For entry applications requiring barrier-free access, the DORMA ED700 is the perfect solution that has many features and provides for simple installation with little modications to your exisitng entrance.
Simple and easy to install, the ED700 provides many features and functions to make existing doors easily accessible. Its smooth, quiet operation, combined with an elegant, slimline design makes it the optimum solution for entrance automation for your facility.
Automatic door operators allow swing door entrances to comply with ADA requirements, usually for much less expense than providing the necessary maneuvering clearences that are typically required by manually operated doors.
We have extruded aluminum covers in custom lengths to match aesthetically with the door frame of most entrance construction
The DORMA ED700 can be custom ordered to match the application. All common applications for outswing and inswing doors with push arm or slide track arm for tight side clearance.
The ADA allows up to 5 Lbs. of opening force at interior doors and suggests not more than 8 Lbs. at exterior doors. Many local codes enforce an 8 Lbs. maximum manual opening force at exterior doors. Low energy door operators can be beneficial at windy locations, since automatic doors are ADA exempt from manual opening forces a higher spring closing force of up to 15 Lbs. can be used to keep these problem doors closed.
If you can't decide whether or not you should automate your doors we would be happy to go over the benfits with a certified Pre-Lock installer that insures all ADA requirements are met for your building.
Call us today at 416 736-8383