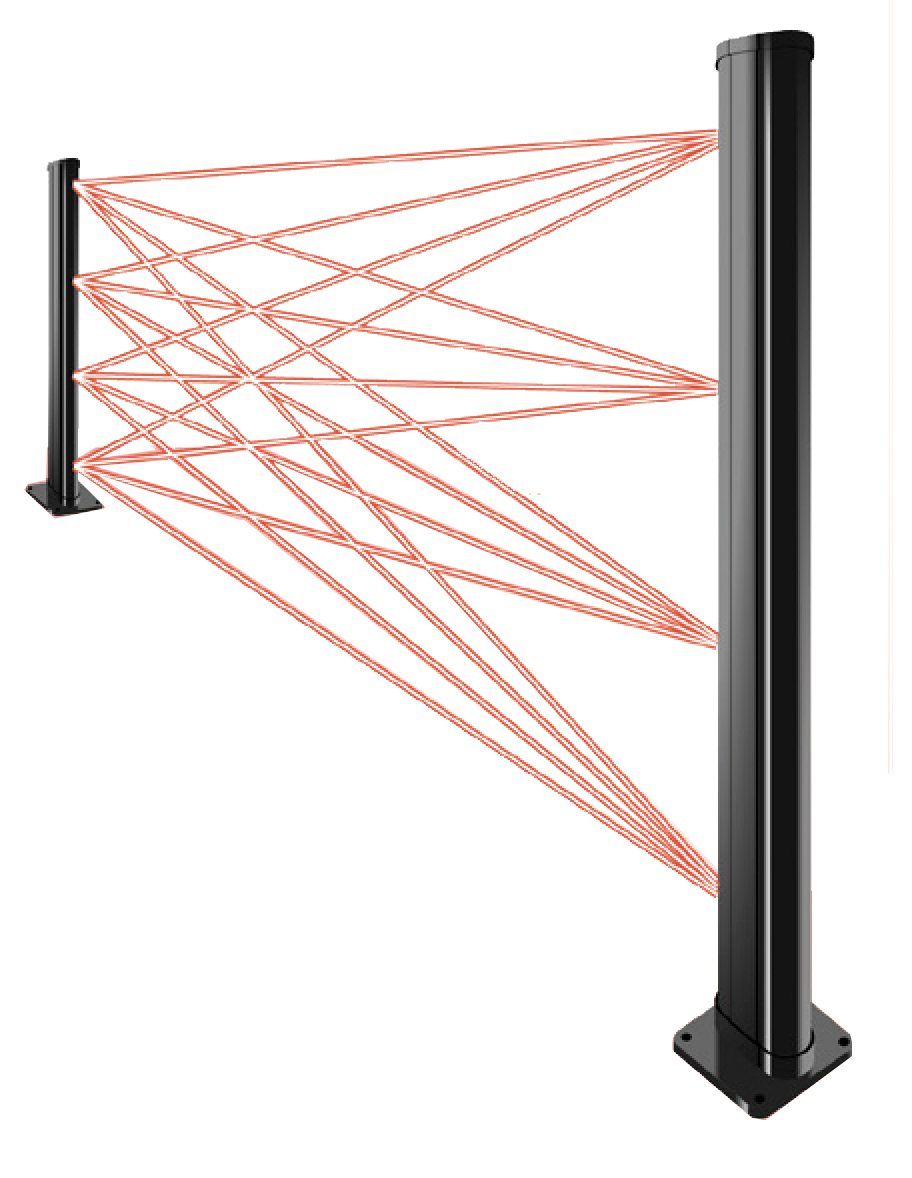 RN4 10-25 / 25-75 / 75-150 (Beams)
RNT175 (Double Sided Tower)
RNW175 (Wall Mount Tower)


INFRARED PHOTOELECTRIC BEAMS & REQUIRED TOWERS SOLD SEPARATELY

TOWERS NOT SOLD IN PAIRS

The Rednet® Series of photobeams is a range of active infrared detectors designed to combine high levels of intruder detection with a low potential for false activation caused
by animals and enviormental pollutants. The system utilizes the infrared transmission to synchronize transmitters and receivers and removes the need for hardwire synchronization cables between towers.

RN4 systems feature four high power transmitters and four receivers. Uniquely, each transmitter operates to all receivers and all receivers are operated by all transmitters. This combination creates a sixteen beam path 'net' which is difficult to compromise.

.